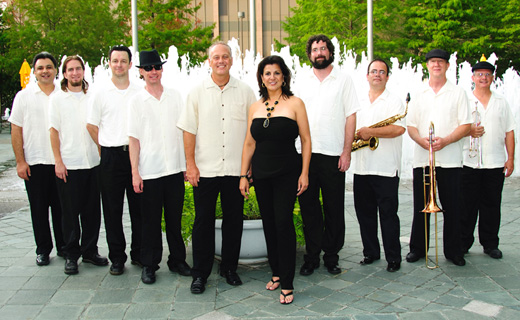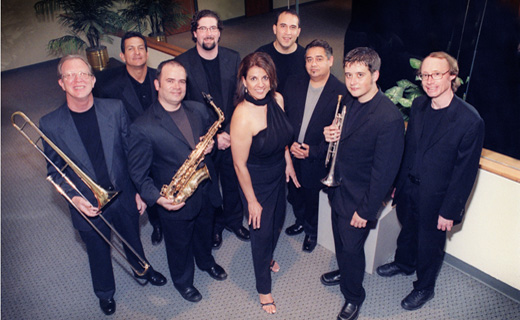 Music Selection
If you have one or two special song requests that are not on our current list, just let us know 60 days in advance so we can prepare for your special songs.
We typically start the evening with a "dinner set." That means nice and easy background music while your guests mix, mingle and eat. This set is mostly instrumental featuring the horn section and keyboardist. This set will appeal to most everyone and especially to guests who prefer jazz and music of a different era. Remember, we want to make EVERYONE happy!
By the time we start our second set, people are finished eating and generally are ready to get the party started. So, we do just that, kicking off with non-stop dance, disco and soul. We'll slow it down once or twice per set to let them catch their breath and get a little closer. (We'll include Country or Tejano music upon request.)
We perform a variety of music, including Classic Rock, Country, Tejano, and more.
The Schedule
Time-wise, we cover a total of four hours by performing three one-hour sets with two thirty-minute breaks. We guarantee you three hours of live music in a four-hour time span. Breaks will coordinate with speeches, toasts, etc. We work around your schedule.
We will play recorded music on our breaks to maintain a good energy level. We have all styles of music so what ever you want – you get!
Performance Attire
We typically dress formal or after 5:00 (black suit and tie for the men and after 5:00 for the women), but we have a variety of styles so let us know what YOU want.
---
Additional Notes
Please note that we DO NOT drink alcoholic beverages at any private event, even if you say we are welcome to the bar. We're working and don't think it's appropriate to drink on the job.
A 50% deposit is required upon receipt of contract to guarantee the date.
Prices will vary based on location, venue and size of room.
---
Stage Requirements
Standard electrical requirements- Six separate 20-amp circuits labeled.
Standard stage requirements – 16' deep by 24' wide
Bare minimum stage requirements -12' deep by 20' wide